Jim Corbett- The Man
Edward James Corbett was a third generation Irishman, who was born on 25th July 1875, the eighth child of his parents, and lived in India till 1947. He shared a precious bond with his elder sister Maggie. He was knowledgeable, brave and a crack shot. Tall and unmarried, he dressed in bush clothing-shorts, knee-high socks and heavy shoes, with an assortment of hats. In his middle age he changed from being a hunter to a conservationist, though he continued to shoot man-eaters. He played a pivotal role in setting up of the first national park of the Asian-Sub Continent, now called the Corbett National Park.
He was well decorated with the Kaiser-I-hind, the O.B.E. (Order of the British Empire) and the C.I.E. (Companion of the Indian Empire). He also had the right to enter the forest called "Freedom of the Forests'. In 1937 he took to photography and filmed wildlife extensively. He was also an author and wrote 8 books which have never gone out of print since his first book in 1943. Three biographies have been written on him.
The Jim Corbett Museum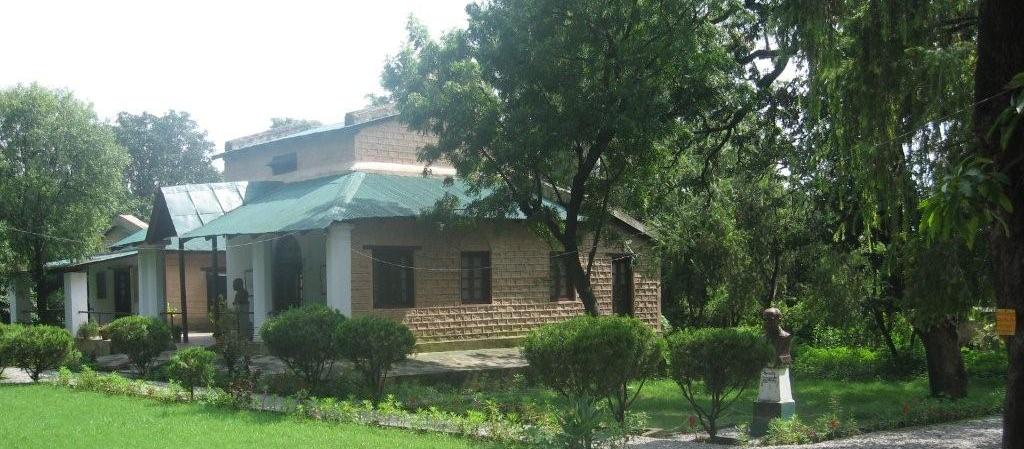 In 1922 Corbett built this Irish-style cottage for himself and his family spread over fourteen bigas(5.6 acres). Before leaving for Kenya in 1947, he handed this house to a friend, hoping to return back to India. But Corbett never came back and the property was later sold to the Forest Department to be converted into a museum in 1967, in homage to the great conservationist.
The house is a simple cottage with two rooms and a separate kitchen reflecting Corbett's simplicity. The second part of the house was added later around 1924. This was his winter house, and in summer they moved to Gurney House in Nainital. It was open to people all the time. Children were given sweets and toys. People came to the Corbett's not only during festivals but also for medical help, to settle disputes, ask for recommendation letters or lodge complaints. A chest was kept in the house stocked with common medicines; the Corbett's were well known for medical help. The grave of Corbett's dog Robin, a spaniel, in the museum premises shows his affection towards his pet who, Corbett wrote, "left for happy hunting grounds where I know I shall find him waiting for me". Robin's greatest moment was when he and Jim hunted the Bachelor of Powalgarh and along with Maggie brought it home. Jim mentions him in his book 'Man eaters of Kumaon'
The museum premises are also a venue for celebration of wildlife week, book readings and plays on Jim Corbett. As a mandatory activity every year, special programmes commemorate 'Carpet Sahib's (as he is fondly known in the region) birth anniversary on 25th July and death anniversary on 19th April by the CGVS.
The museum cum Interpretation centre has been narrates the life and times of Jim Corbett. It shows his association with people and his contribution to conservation and has some memorabilia of Jim Corbett. The museum is open on all days from 9am to 5pm. Guided tours of the museum are offered on request. Adjacant to his house Jim Corbett bought the small hamlet of Chhoti Haldwani in 1915 to develop it into a model village and settled some forty tenants. Corbett remained concerned about Chhoti Haldwani even after he left India. He made his tenants owners of their land, and continued to pay land revenue on behalf of the villagers from Kenya right until his death, a deed which makes his tenants fondly remember him even today. This year (2015) the village completes 100 years of its existence. Corbett tried to develop agriculture in Chhoti Haldwani so that the villagers had enough to sustain themselves and also earn money by selling the surplus. During his time Corbett attempted several horticultural experiments, including importing hybrid seeds of banana and large kernel maize from Africa and even growing coffee. The waterways that Corbett established helped to irrigate the fields and orchards of Chhoti Haldwani are still working.